Why Seven View Chrysler
Seven View Chrysler Collision Center is a full-service body shop in every sense of the word. We have new state-of-the-art facilities to serve customers in Vaughan and throughout the GTA. Our state-of-the-art repair facilities offers exceptional craftsmanship, computerized paint matching, and a wide range of affordable collision repair services.

Our certified technicians are trained to work on all makes and models and participate in ongoing education programs on the latest vehicle technologies and materials.
Service
Please call service to book your appointment. 1-888-697-0230
Insurance Claims It's Your Choice Who Repairs Your Vehicle
With our years of experience and high recommendation from insurance company, we know how to handle your claim so that you get an insurance approved repair with top quality workmanship.


And...
We will waive your $500 deductible
Auto Body Repair
The proper repair of structural and related damage is critical to the safety and performance of your vehicle. At Seven View Chrysler, our fully trained and certified technicians use only the latest tools and equipment to properly repair every vehicle. Each vehicle is repaired to factory specifications on our State-of-the-Art structural straightening machines.
GOT INTO AN ACCIDENT?
WE'VE GOT YOU COVERED!
Paintwork
At Seven View Chrysler is a full-service collision center committed to providing exceptional customer service and high quality auto body repair and paint services. We combine expert workmanship with the highest quality techniques to restore your vehicle to its original condition.

We take great pride in our in-depth vehicular knowledge and attention to detail. Our technicians have been thoroughly trained and assessed, and work with over 20 different brands.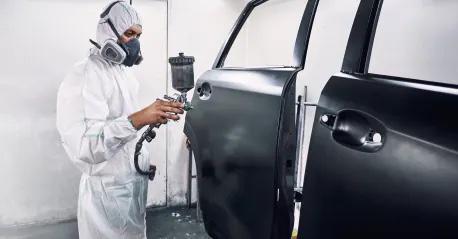 TOP RATED AUTO MECHANICS
ONE STOP SHOP FOR ALL AUTO REPAIRS
Dent Repair
Do you have a dent in your car? If you do, you know that these little headaches can ruin the appearance of your pristine, shining vehicle. When you have a dent in your car, we promise to fix it without putting a dent in your wallet.

At Seven view Chrysler, we have a passion for getting vehicles back on the road. Our team utilizes years of experience and training to perform high-quality, cost-effective dent repairs
We Service All Makes and Models
We Service Fleets

Our Business Understands Your Business and What it Takes to Keep your Fleet Up and Running!

We can reduce your downtime and improve your fleet's bottom line.

If your business owns a fleet of vehicles, you know that eliminating your downtime and managing your fleet maintenance based on what kind of vehicle as well as how it is used in your business is demanding.

We look forward to helping you meet your needs as a Fleet Repair Service Provider
Towing Service

For many issues, your car remains driveable, and you can get it to us for repair. For others, your car may not work, be suitable for the road, or driving it will risk damaging it. If you're in the latter position, don't worry. Seven View Chrysler Collision Center can arrange a tow for your vehicle.

If you're in an accident we can arrange a tow truck to come and pick up your vehicle. Always remember you have the right to tell the tow truck drivers where you want your vehicle serviced.

We're here to help you get back on the road!
Car Rental

If your vehicle has been damaged, or if you need any type of body collision work, the repairs and restoration could take some time. It may be a very opportune time for a car rental – primarily to tide you over without inconveniencing day-to-day life.

At Seven View Chrysler Collision Center, we do our best to anticipate a schedule for repairs. Sometimes, however, there are unforeseen delays, and that's when a car rental can be practical and useful – it's a stress-free option allowing for routine to continue.

Ask us about our rental options!