JEEP SWAG RAFFLE
There are 3 ways to enter this contest:
You received a Seven View x Official Ducking Jeep Est.20202 duck, share your pic
You have a Jeep. Share a pic to enter the raffle
You can DM us for a duck and we'll do our best to hook you up
Pics of our ducks or of your Jeep are required to enter.
Follow Seven View Chrysler and Official Ducking Jeep Est.2020 on Instagram
Raffle closes midnight September 22nd, 2022
Winners will be announced on September 23rd, 2022, and invited to pick up their prizes on September 24th, 2022, during our Summer of Duck Duck Jeep BBQ at Seven View Chrysler to close out this campaign in collaboration with Allison Parliament of Official Ducking Jeep Est. 2020
If you're reading this, then you are invited to our BBQ. Details will be posted on our Instagram page.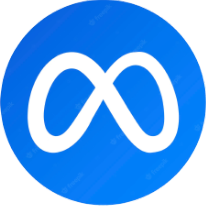 Summer of Duck Duck Jeep at Seven View Chrysler
Seven View and Allison Parliament of Official Ducking Jeep Est.2022 have collaborated to run a 7-week Summer of Duck Duck Jeep Campaign to have some fun and raise money for local teachers.
For every duck that has been posted on Instagram and Facebook and tagged with @sevenviewchrysler and @officialduckingjeepest2020, Seven View is donating $1 towards GTA teachers.
For 7 weeks it's all about sharing smiles, surprising unsuspecting Jeepers with rubber ducks across the GTA and raising money for a couple of awesome teachers.
Special Mention: The GTA JEEP GIRLS came onboard in week 5 to help us leave no duck behind and their support for our campaign is greatly appreciated! Thank you GTA JEEP GIRLS!!
What is Duck Duck Jeep?
Duck Duck Jeep was created by Allison Parliament in 2020 and originated in Bancroft, Ontario. There are many great articles and podcasts about Allison and her Duck Duck Jeep movement, which is officially recognized and backed by Jeep. Just type her name in Google and you'll see what we mean.
Seven View came across Allison's story through some old school internet sleuthing and reached out to her to explore how we can collaborate. Allison immediately responded and Summer of Duck Duck Jeep at Seven View was created. Duck Duck Jeep is not only a massive Jeep movement that runs in 63 countries with Peru being the latest to join, but it's also a non-profit that supports teachers and their students around the world. Once Seven View learned this, we decided to donate a $1 for every one of our 1,000 ducks posted to social media.
In keeping with the spirit of focusing on the GTA, Seven View will award through the non-profit Ducking for Teachers, two GTA educators $500 each at the end of our campaign and present them with the donation during our BBQ on September 24th, 2022.
@sevenviewchrsyler & @officialduckingjeepest2020
#duckduckjeep #svduckduckjeep